What are suit accessories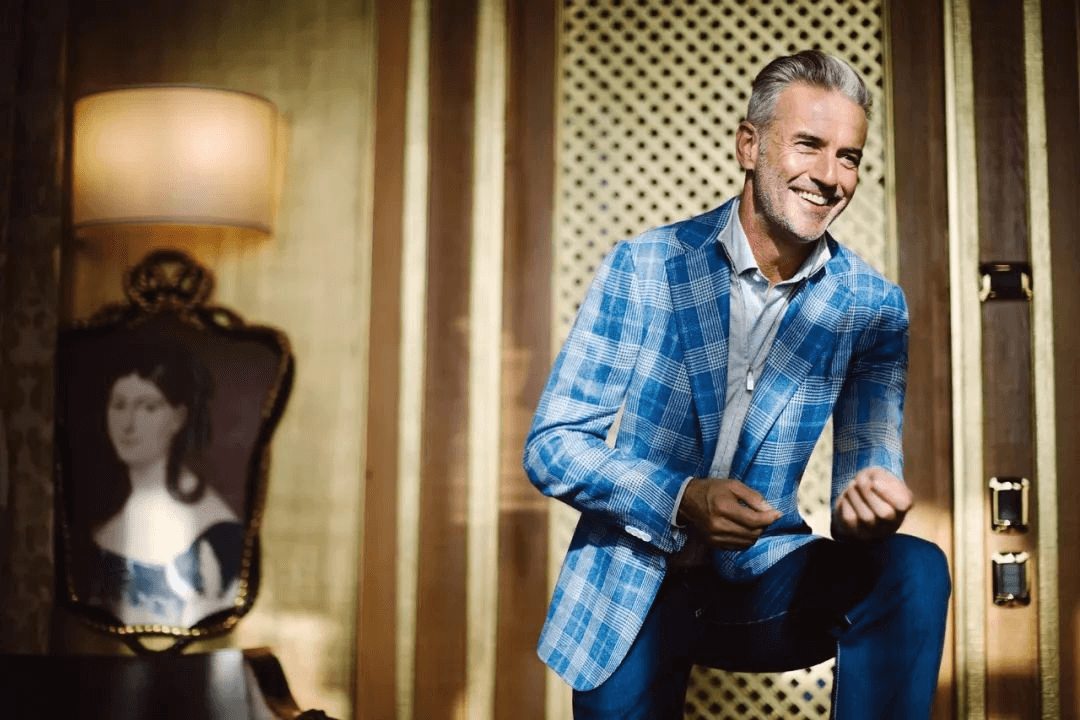 What are accessories?Generally speaking, make a dress in addition to all materials outside the fabric, are counted as accessories.If we take suits for example, to be specific, large areas of lining, insignificant stitches, buttons visible outside, and shoulder pads invisible inside;Even the semi-wool lining and the wool lining used in the suit process are all auxiliary materials.
Key accessories of suits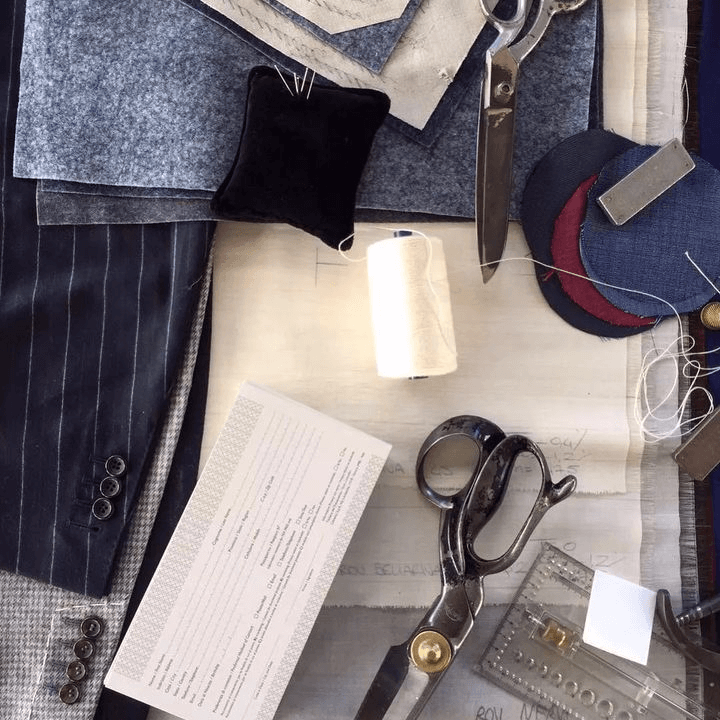 Lining
Silk and Bemberg are both good suit linings. Bemberg is known as copper ammonia silk (copper ammonia fiber). Compared with real silk, it has a price advantage.
Silk also has the above advantages, but there is an obvious disadvantage is more fragile, easy to hook.And it is difficult to recover after the hook.Look at the ingredients on the wash label of the lining of the suit. Copper ammonia fiber and real silk are both good linings.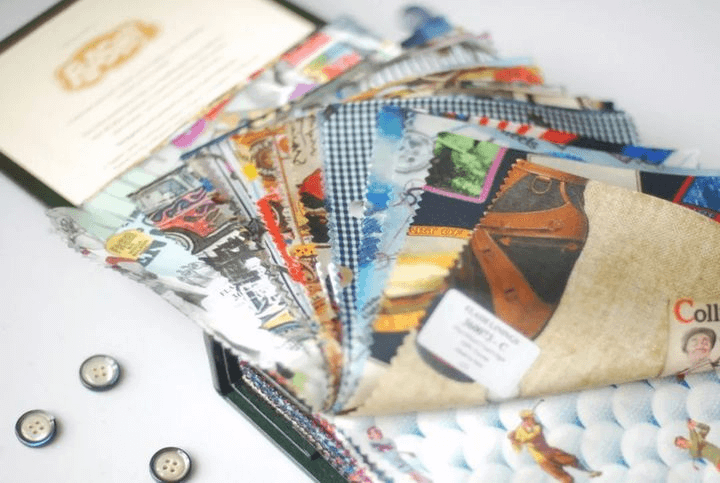 Fur lining
Fill in the suit fabrics and cloth in the middle of the lining cloth, wool, linen, cotton woven, MAO also have differences in the quality of lining, fine fur lining more lightsome, breathable, elastic, the price is higher than ordinary double is normal phenomenon, due to the finished suit with a fur lining could neither see nor touch, consumers are hard to compare comparison test of a store personal integrity.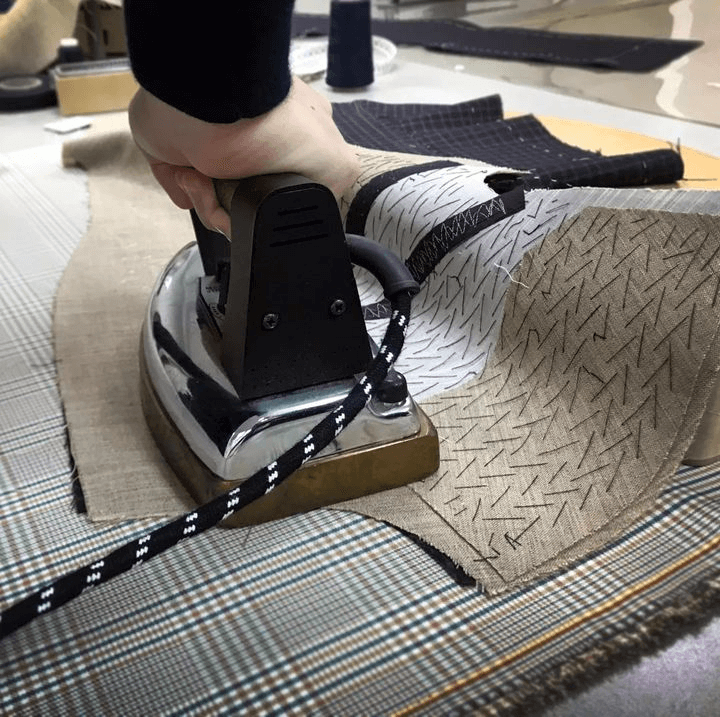 Shoulder pads
Now the good shoulder pads are generally thin and moderate (some casual suits can be used thinner), and can stand the test of time, wear a long time do not feel pressure on the shoulder.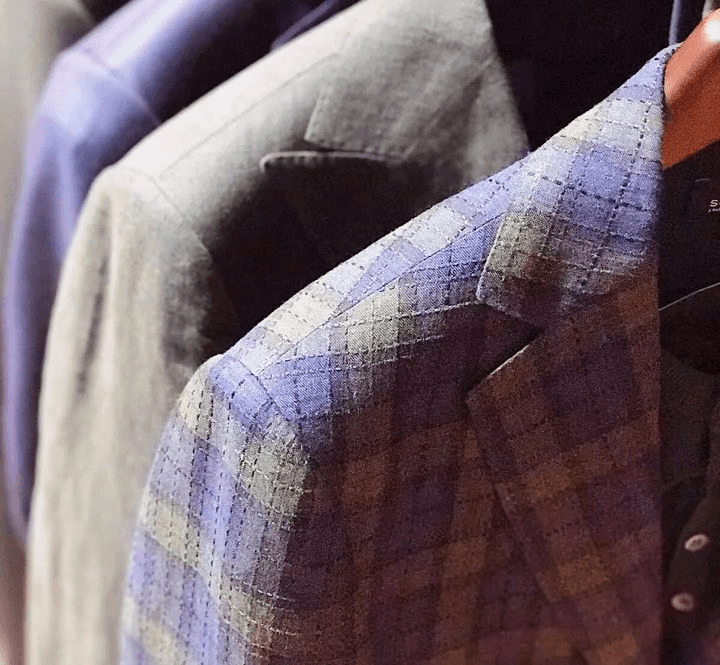 Buttons
External vision, in addition to the fabric only buttons can improve the grade of a garment relatively significantly, and vice versa, the class of the whole garment will be pulled down to the same level with a plastic button in a moment with the best fabric.Good buttons are made of natural materials, such as horn buckle and shell buckle, horn buckle texture, shell buckle luster, high-grade suits, most of the buttons are made of these two materials.Secondly, some synthetic high strength buttons, colorful colors and textures, have a certain luster, often used in some casual clothes, the worst is plastic buttons.